Early Careers Program
Check Us Out
HUB International is looking for motivated students, college graduates, and change makers to join our Early Career Programs. We strive to empower our employees to learn, develop, and grow their careers. This is an opportunity to join a rapidly growing industry, even if you don't have insurance experience. HUB International Early Career Programs are for individuals who share our passion for helping people.
Insurance Brokerage Internship Program
HUB International is looking for bright, self-motivated students from all majors to join our 10-week summer internship program that kicks off in June 2023 across 20 US offices. This full-time, paid internship opportunity can set you up for career success in the insurance industry by providing professional development, mentoring, and hands on experience at one of the Top 5 Insurance Brokerage firms in the world.
Summer Interns can expect:
Learning the ins and outs of the insurance brokerage industry
One-on-one coaching and mentoring
Job shadowing in client service and sales roles in a major growth industry
Working with a cohort of other interns on a group project and presenting your recommendations to senior leaders
Researching new sales opportunities in local industry sectors
Networking opportunities and social events
Potential full-time offers of employment (post-graduation) for successful summer interns
If you enjoy client service and sales, working collaboratively in a diverse team and are passionate about making a positive impact on people's lives, we want to hear from you!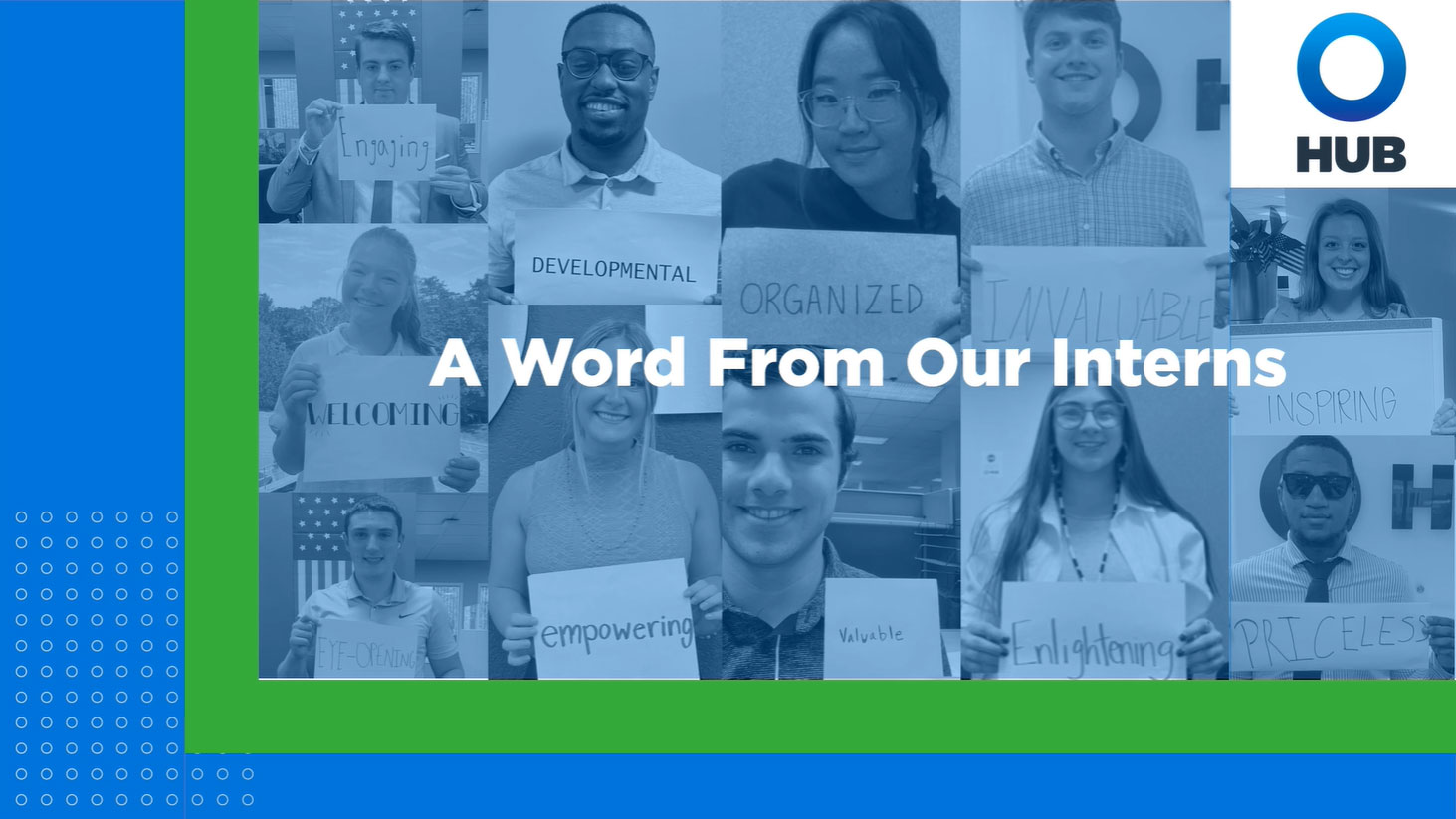 Latest Openings in All Internships*
*Please note, the following listings are for both the Insurance Brokerage Internship Program described above as well as other HUB International internship opportunities.
View All Internship Jobs